The skin covering your elbows and knees is a bit thicker than elsewhere on your body, and since it has no oil glands, it also tends to get dry.
Continual exposure to dirt, moisture, and other environmental factors causes an unsightly buildup of dead skin cells that lead to dark spots and blemishes over time.
As if that weren't enough, these areas are often neglected when it comes to beauty routines, most of which focus on the face and more noticeable areas.
Whatever the case, the skin can get dark enough until it's time to use lightening products to make it look great again.
Today, we'd like to take the opportunity to share a milk and vitamin E cream that offers noticeable lightening with no side effects.
Try it today!
Homemade milk and vitamin E cream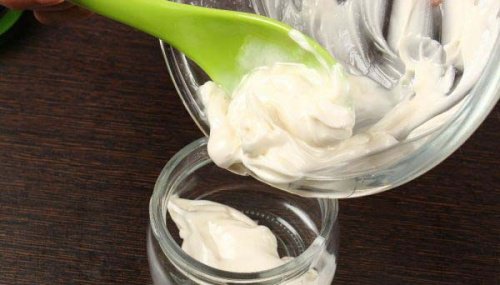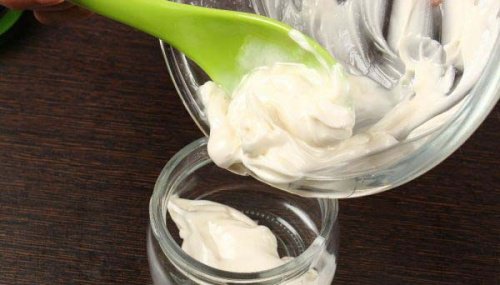 The special combination of ingredients in this homemade cream results in an effective treatment for lightening the skin of your elbows and knees.
It is made with milk and vitamin E oil, two natural moisturizers known the world over for how good they are for your skin.
Both make dark spots less noticeable while preventing premature signs of aging.
The antioxidants remove any contaminants adhered to skin tissue and let it absorb moisture more easily, making it softer and more beautiful.
All of this is enhanced by the lemon juice and glycerin. They remove dead skin cells, spots, and other issues caused by excessive dryness.
Ingredients
1 teaspoon of glycerin (5 ml)
5 tablespoons of powdered milk (50 g)
The juice of 1/2 lemon
3 capsules of vitamin E
Want to learn more? Read: 6 Natural Remedies that Will Get Rid of Sun Spots on Your Face
Instructions
Add the powdered milk and teaspoon of glycerin to a bowl.
Mix with a wooden utensil and add the lemon juice little by little.
Break the vitamin E capsules open and add the oil to the bowl, still mixing.
After obtaining a thick, smooth paste, apply to the affected area.
How to apply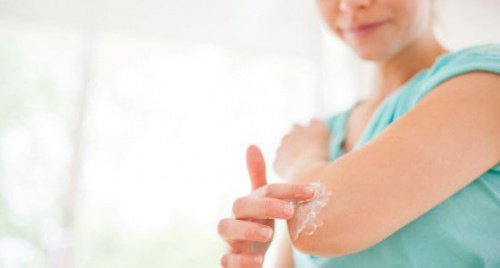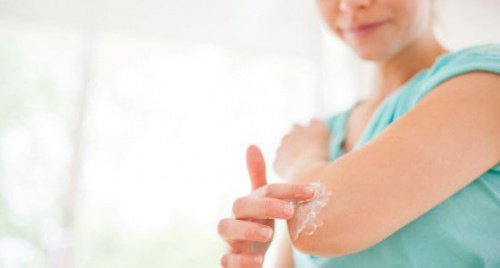 First of all, we should clarify that this cream should only be used at night, since it contains lemon and exposure to the sun soon after applying it can cause adverse effects.
Now, the first step is to clean the area well, removing any dirt that may have accumulated on the surface.
Then, take some cream and smooth it over the area, making gentle massaging motions, until completely covered.
Apply to your elbows and knees, then let sit for 20 to 30 minutes.
After the advised time, massage the dried cream again, and then remove any excess with warm water.
Dry well with a soft towel and finally moisturize the areas with a hydrating coconut or olive oil lotion.
Repeat at least three time a week until you see results.
Check this article out: Non-Toxic Natural Oils That Can Be Used as Sunscreen
A few things to keep in mind
This natural product is effective on dark spots that form on your elbows and knees.
However, we should note that you will not see results with just one application. Consistency is necessary to see great results.
That's because natural ingredients take a bit longer to take effect compared with chemical products. That said, remember that the ingredients are very safe and won't cause allergic reactions or any other skin issues.
The best thing of all is that it is quite budget-friendly. You can find all of the ingredients at your local supermarket.
Ready to try it? Make this cream at home and help your elbows and knees look great!
The post Lighten Your Elbows and Knees with this Homemade Milk and Vitamin E Cream appeared first on Step To Health.
Comments
comments